Tasteful Selections ends campaign with a large "nine ways to cook" prize package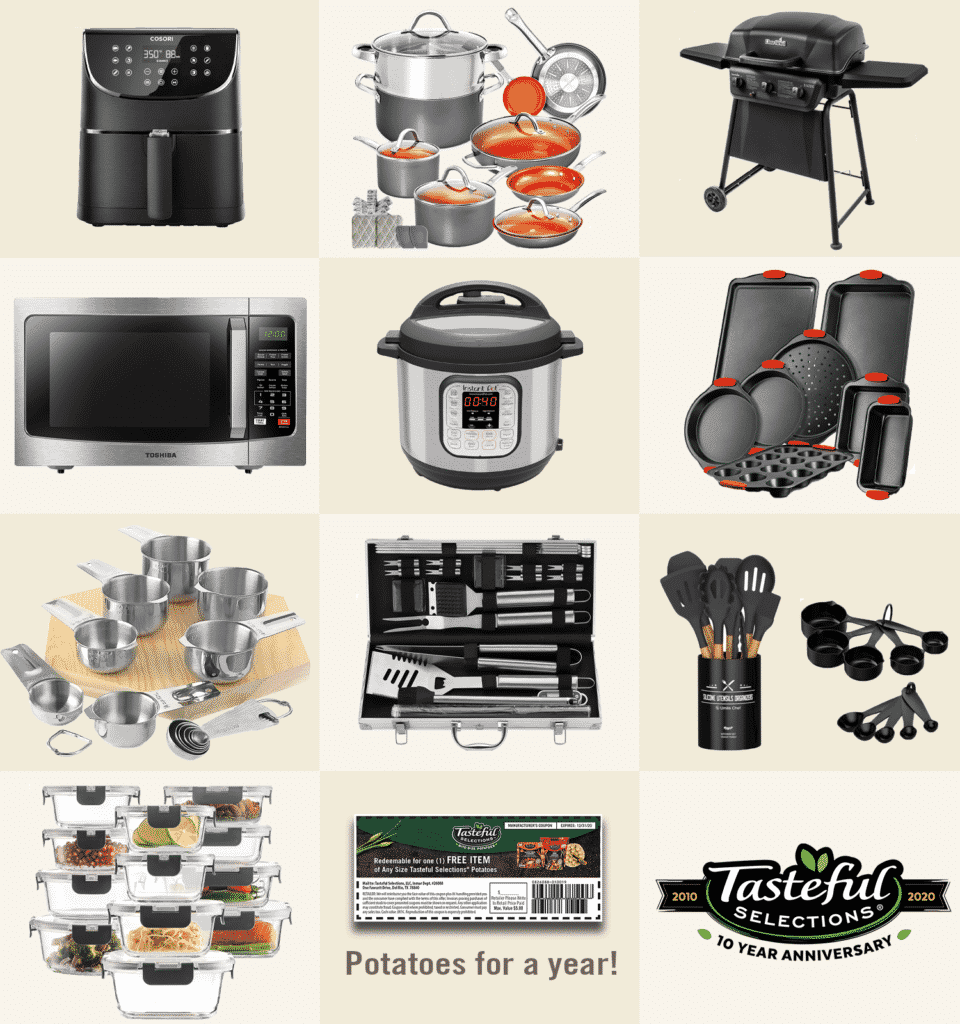 Arvin, Calif. —Tasteful Selections® as part of its 10-year anniversary celebration, launches the last theme of their Celebrate 10 campaign.
Since coming to market in 2010, Tasteful Selections has been a pioneer and leader in the bite-size potato category — owning and operating the entire planting, harvesting and packaging process.
"Our Tasteful Selections team has enjoyed celebrating each month with you," said Tim Huffcutt, Vice President of Sales & Marketing Operations. "New recipes and products, a new website, even a brand new store locator has been added as part of this year's celebration. Ten years of business is not a small feat. We are thankful each and every day for our employees, our families and our partners. We cannot express our gratitude enough."
To close out the celebration, consumers have the opportunity to win prizes estimated at $1,000. The "nine ways to cook" prize package, will help consumers prepare Tasteful Selections bite-size potatoes in a variety of ways. Prizes include but are not limited to, an air fryer, Instant Pot, Char-Broil grill, bakeware set, microwave oven and free bite-size potatoes for a year! Consumers can also download the nine-ways to cook recipe book on the TastefulSelections.com website.
Tasteful Selections will continue their "10th-day Instagram Giveaway," giving away free potatoes to lucky winners on the 10th of this and every month in 2020.
Continue the celebration with Tasteful Selections and visit Promotions.TastefulSelections.com.