We offer a wide assortment of products, sizes and packaging types—Try them all!
Choice doesn't end with size – it also comes in a variety of flavors and organic offerings.
Just like wine, we've tested each variety to identify its taste profile to help understand the taste and texture.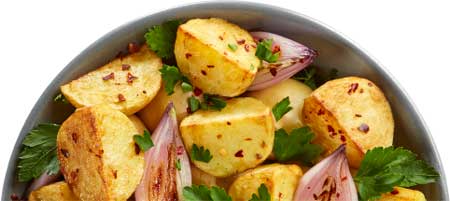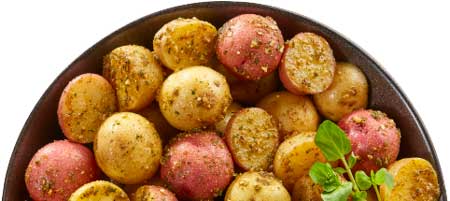 Designed to make meal time quick and easy!
Microwavable trays with seasonings for meals in minutes
Microwavable bags for convenience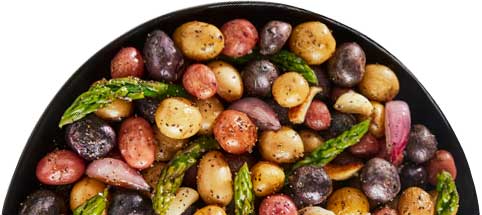 The world's smallest gourmet potato. Great taste, nutrition and texture!
Enjoy our smallest of bite-sizes – Nibbles
®
, in a Mesh Pillow Pack
Enjoy our smallest of bite-sizes – Nibbles® , in an all-mesh bag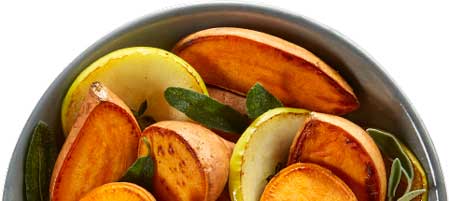 Available in different sizes and package types.
Microwavable bagsfor convenience
Microwavable tray with seasoning for meals in minutes
Expanded year-round organics program with more varieties and more pack sizes with the same great taste and quality.
Raw product available in mesh bags in various varieties
Bite-size potatoes are a vegetable packed with nutritional powers including Vitamin C, B6, Iron, Protein and provide more Potassium than a banana. Bite-size potatoes are a whole food, naturally gluten-free, high in fiber and rich in minerals with no additives or GMOs. Because they aren't refined or have sugar added, they are a complex carbohydrate (good carbs) that is absorbed slowly into the body and keeps you feeling fuller longer with energy to burn.

Potatoes are naturally gluten-free.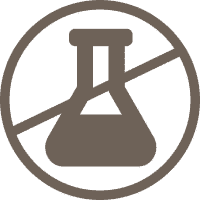 Our products are NOT genetically modified.

Potatoes are naturally filled with essential vitamins and minerals and a great source of potassium.

Potatoes are naturally fat and cholesterol free and contain only 70-110 calories
per serving.