Tasteful Selections® gets patriotic in release of new American Blend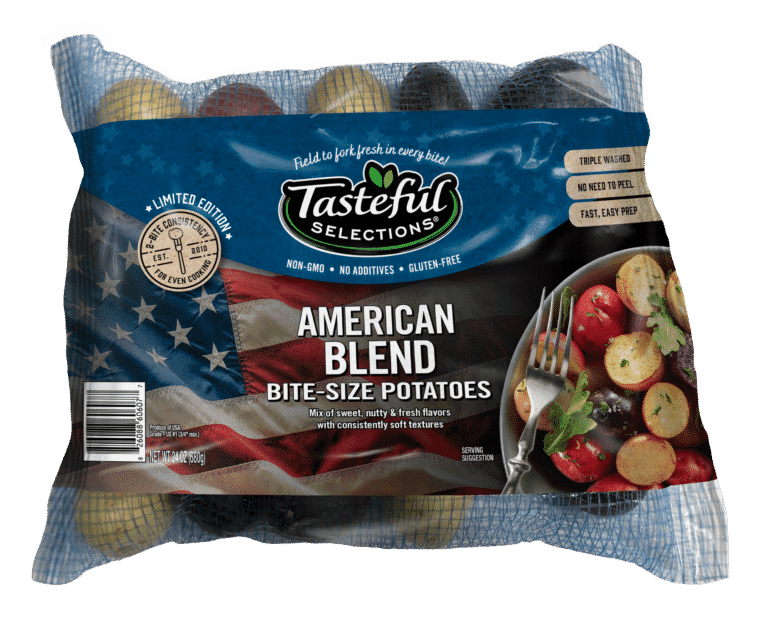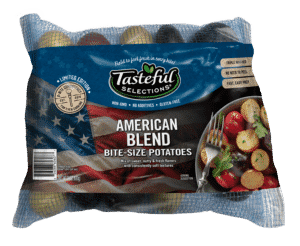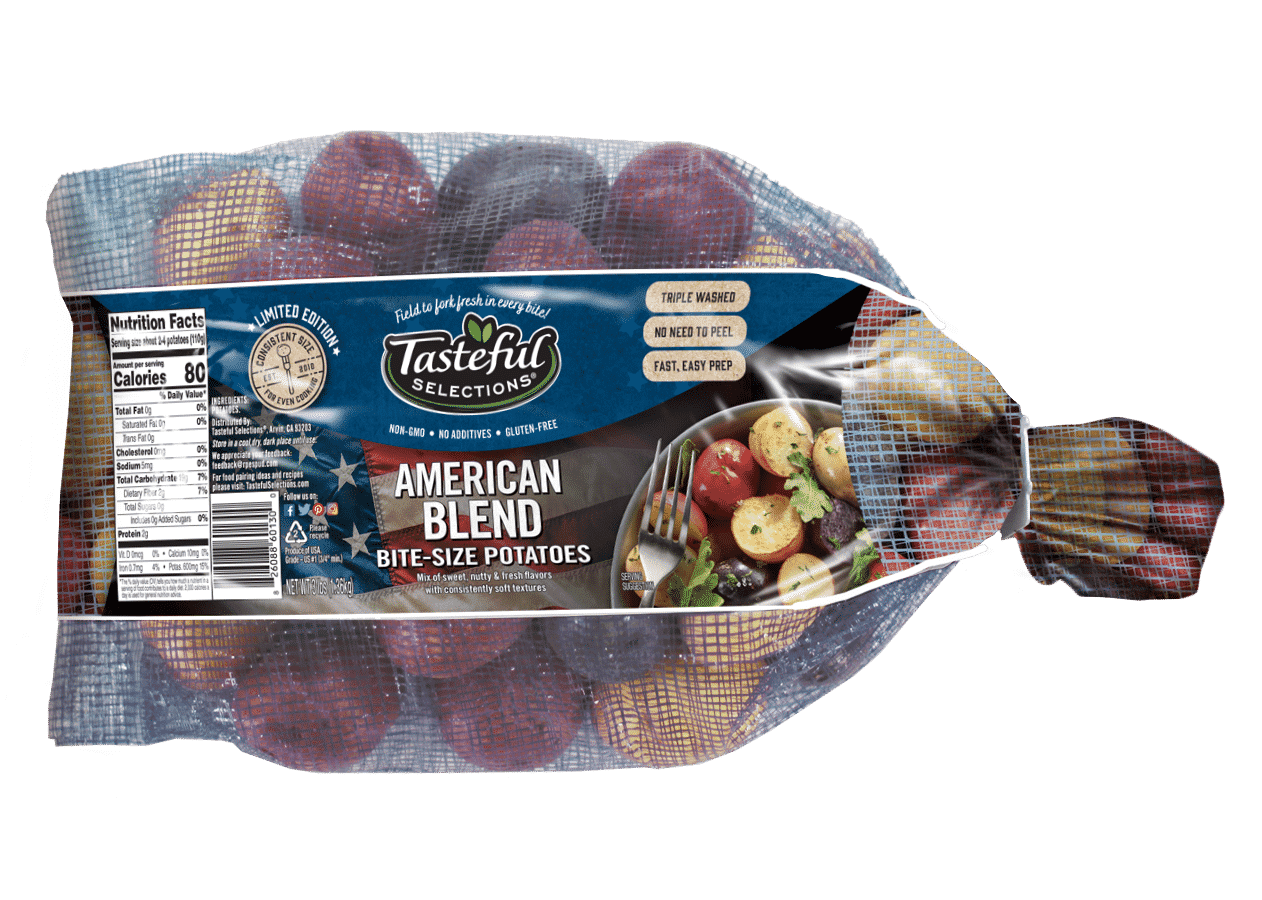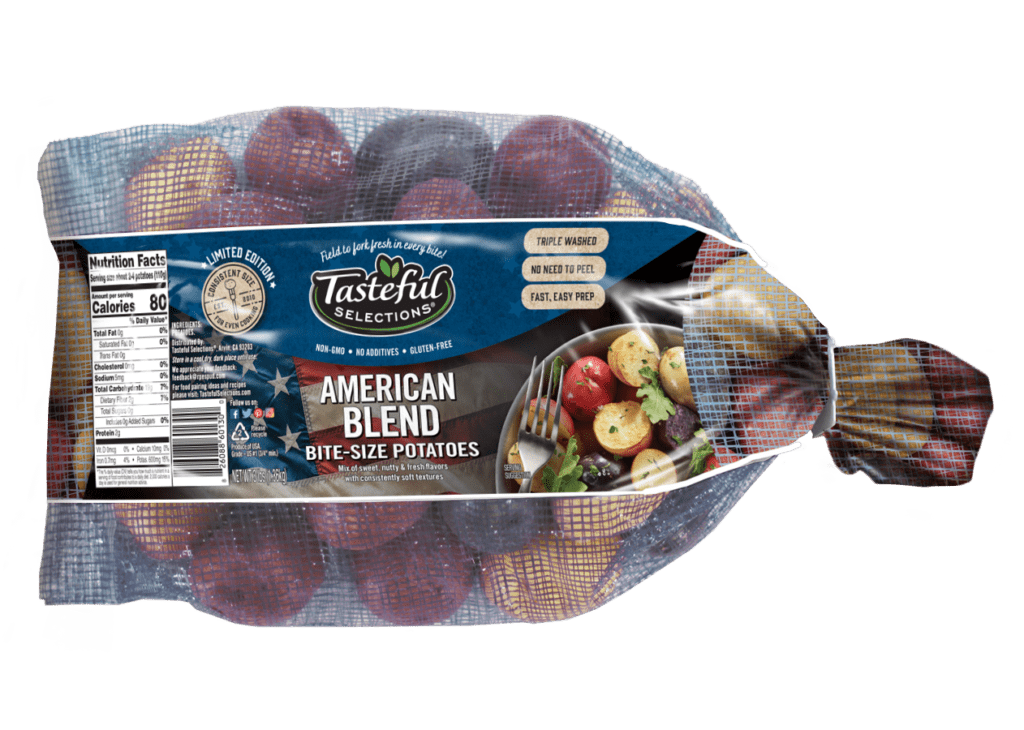 Arvin, Calif. — Bringing nutrition, convenience, flavor and versatility to everyday meals, Tasteful Selections® introduces a new, limited-time offering of a unique bite-size medley —American Blend. Mixing sweet and nutty flavors, this new blend offers consistently soft textures.
The American Blend features a trio of Tasteful Selections varieties including Ruby Sensation®, Purple Passion™ and White Delights. "The new pairing of these three varieties will really give this new, American Blend, the perfect patriotic visual of red, white and blue," said Tim Huffcutt, Vice President of Sales and Marketing Operations. "We are eager to bring these bite-size potatoes to market, just in time for summer."
In addition to the new item, Tasteful Selections created new recipes specifically for the American Blend. Liberate your taste buds with American Skewers, Gourmet Red, White, and Blue Potato Salad and more!
The new American Blend item will be offered in a 24-ounce mesh pillow pack bag and will be available just in time for Memorial Day. From sea to shining sea, consumers will love Tasteful Selections' American Blend!