Whether an outdoor cookout or a family meal, potato salad is always the perfect side dish. No two potato salads are the same, and with so many options available, you're sure to find on that will keep your family coming back for more! The luxury of potato salads is the ability to customize them for your family. We've listed some recipes below, but feel free to make them your own and let us know your favorite!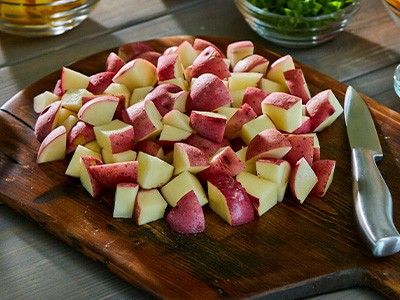 Soak diced potatoes in water, drain and rinse. In a stock pot, combine rinsed potatoes with 2 quarts water and bring to a boil.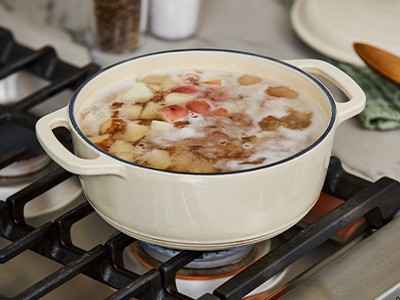 Reduce to simmer, cook 10-15 minutes, until potatoes are fork tender. Stir occasionally. For tips on boiling potatoes, visit our How to boil potatoes blog.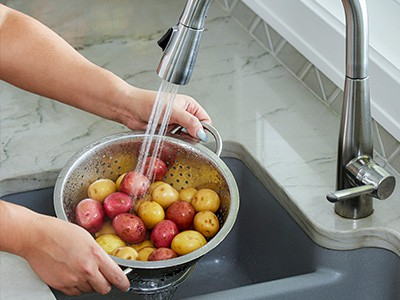 Drain and rinse potatoes, allowing potatoes to cool to room temperature.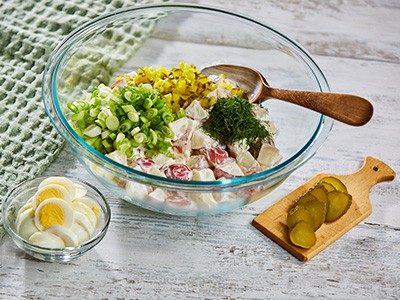 Combine additional ingredients & mix with potatoes until evenly coated. Refrigerate at least 1 hour before serving. Salad will keep in refrigerator up to 3 days.

Prepare your potato salad the day before and refrigerate overnight. This allows potatoes to absorb more seasoning & dressing, boosting the overall flavor!
After boiling, drain potatoes well and allow steam to escape before mixing to prevent salad from getting watery.  
Quarter potatoes, rinse and add to cold water and allow them to come up to temperature gently. For the best texture possible, bring the water to a simmer and cook gently.
Loaded Baked Potato Salad
Green Goddess Potato Salad
Family Holiday Potato Salad